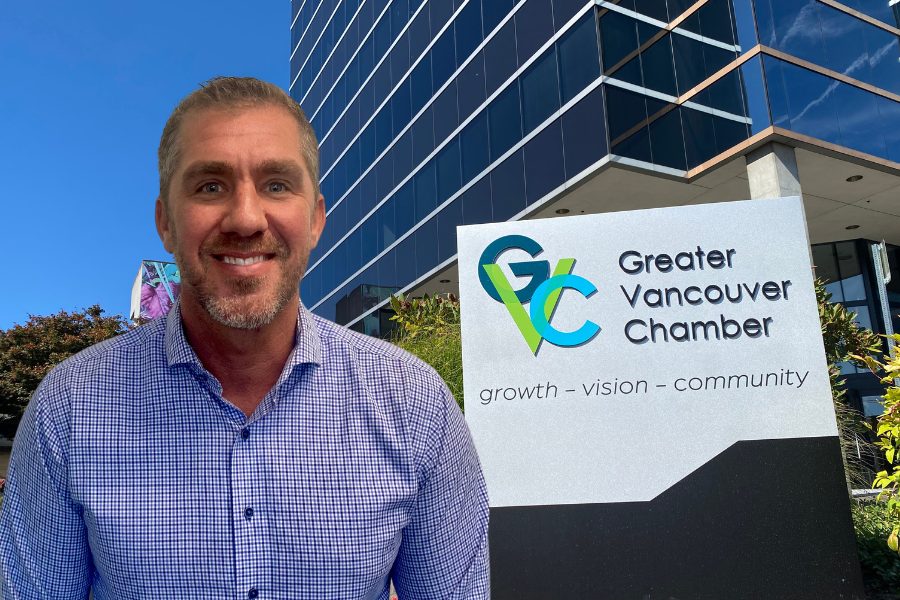 GREATER VANCOUVER CHAMBER WELCOMES NEW EMPLOYEE TO THE SALES TEAM
Vancouver, WA – The Greater Vancouver Chamber (GVC) is pleased to welcome Danny Babbitts to the sales team as their new Membership Relations Manager. With more than 15 years of experience in sales, Babbitts brings to the Chamber unique skills to develop the membership base and advance the organization's programs.
Prior to joining the Chamber, Babbitts drove the business development efforts for companies and startups in the Pacific Northwest area as a sales executive. His background includes experience in the hospitality industry, business-to-business (B2B) sales, account management, and customer service.
For Babbitts, one of the highlights in his professional career was the opportunity to work in the promotion and awareness of the Assistive Technology, a product system used to increase, maintain, and improve the functional capabilities of persons with disabilities for daily living. Being involved in the region, working with local investors, has given Babbitts a perspective and understanding of the business sector's needs, and he is ready to get back to the community through his new role at the Chamber.
Babbitts will not only assist in identifying new businesses, onboarding, and retention of Chamber members, but he will also work to build lasting relationships between the Chamber and local organizations and business owners.
"We are fortunate to have Danny join the team with his professional experience. His relationship-building skills and sales experience working with diverse organizations makes him a great addition," said GVC President/CEO John McDonagh.
Article Source: Greater Vancouver Chamber of Commerce