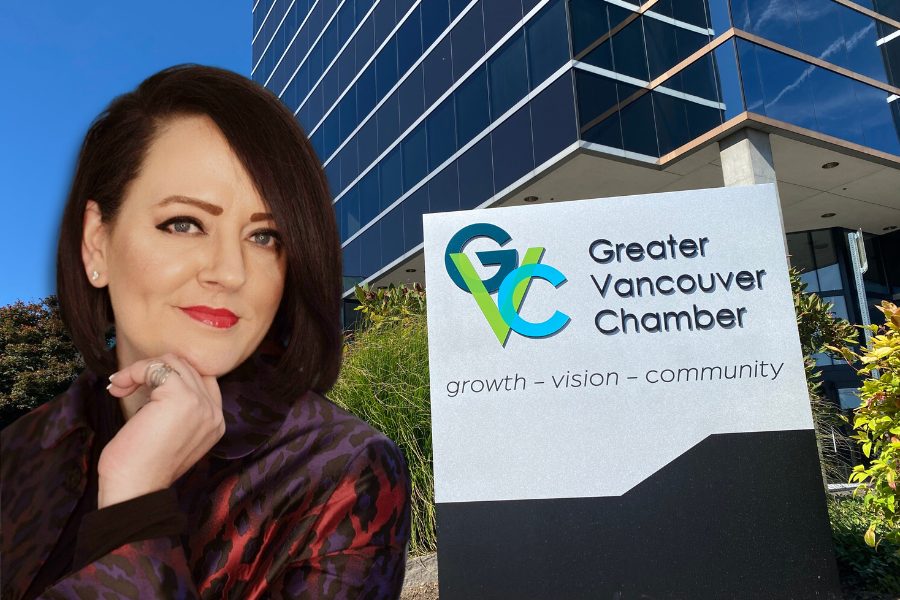 GREATER VANCOUVER CHAMBER APPOINTS JOY WELLS TO NEWLY CREATED POSITION OF BUSINESS & WORKFORCE EDUCATION DIRECTOR 
Vancouver, WA – The Greater Vancouver Chamber (GVC) is excited to announce that accomplished former Chamber executive, Joy Wells, has assumed the newly created position of Business & Workforce Education Director. In this role, Wells is responsible for developing and overseeing the expansion of the Washington Workforce Portal to southwest Washington. Wells will guide businesses to our region's workforce through relationship building and community engagement. 
In partnership with Washington State University Vancouver, Clark College, Educational Service District 112 (ESD112), Workforce SW Washington, and the Association of Washington Business Institute's Workforce Portal, the GVC's Business & Workforce Education Director will launch this internship program, intended to expand opportunities for students from all backgrounds who are pursuing post-secondary degrees.
With more than 10 years of experience in business operations, marketing solutions, strategic planning, sales, and government consulting, Wells will help the Chamber to develop a local talent pipeline for future part-time and full-time employees and create connectivity between the region's schools and business communities. She earned an Associate of Business Administration degree from Macomb Community College.
Wells joins the Chamber from the South Oakland Area Regional Chamber of Commerce in Michigan, formerly the Ferndale Chamber, where she most recently served as the President & Chief Executive Officer. She was part of the team that worked to develop a more inclusive rebranding, at the beginning of the pandemic, in an effort to grow the Chamber, while navigating unprecedented times in support of small business owners. 
Joy believes Chambers of Commerce play an important role in the equation of helping businesses to attract and retain solid staff for longevity. She is excited to start working with the southwest Washington community, especially in times when the region is growing exponentially, and more businesses are headquartering in this area. 
"We are thrilled to welcome Joy to the Greater Vancouver Chamber as we focus on advancing our services and continue developing new programming for our community," said GVC President & CEO John McDonagh. "Joy's unique experience in community building and business advocacy will be instrumental to launch and develop this internship program that tackles the workforce shortage, one of the main challenges and concerns for businesses, even before the COVID19 pandemic. She will play a leading role in working with communities, schools, and businesses to find creative and sustainable solutions to attract and retain our local talent," added McDonagh.   
Article Source: Greater Vancouver Chamber of Commerce