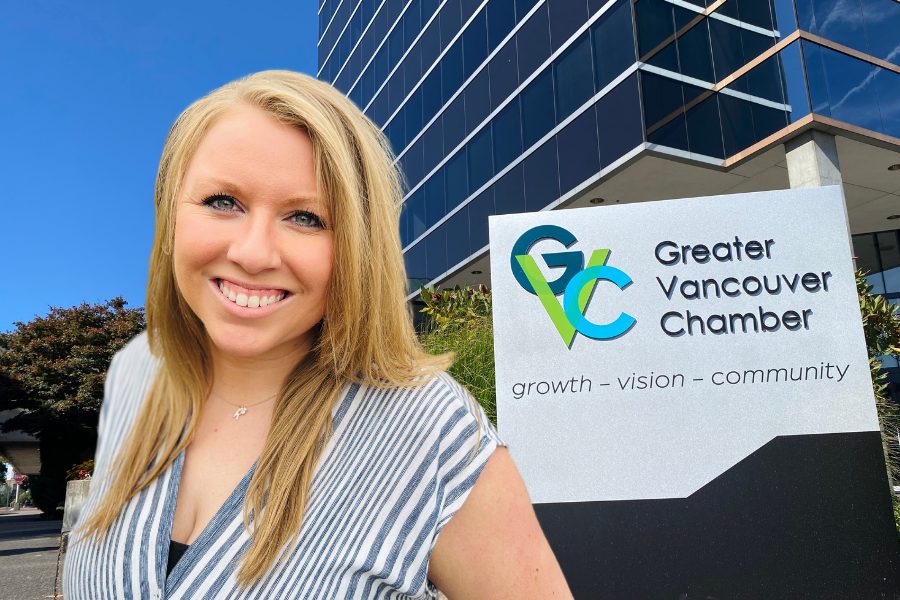 GREATER VANCOUVER CHAMBER WELCOMES NEW EMPLOYEE TO THE MEMBERSHIP RELATIONS TEAM
Vancouver, WA – The Greater Vancouver Chamber (GVC) is pleased to announce that Katie Atkinson has joined the team as their new Membership Relations Manager. With more than 10 years of experience in marketing, hospitality, and sales, Atkinson will help the Chamber to develop the membership base and advance the organization's programs.
Atkinson earned a Bachelor of Science in Hospitality Management from the Johnson & Wales University. She recently moved from Wenatchee, WA, where she worked as a sales manager in the hospitality industry. Katie has an extensive professional background in sales and promotion of multipurpose arenas and events.
Prior to joining the Chamber, Atkinson was actively involved in the community serving for six years in the Wenatchee Confluence Rotary Club, most recently as the president elect, and five years as Board Chair of the Wenatchee Valley Sports Foundation, which provides scholarships for kids in need.
As the Membership Relations Manager, Atkinson will not only assist in identifying new businesses, onboarding, and retention of Chamber members, but she will work to build lasting relationships between the Chamber and local organizations and business owners. Katie is excited to start working with the southwest Washington business community and help companies to grow their brands through a variety of advertising, sponsorship, and engagement opportunities.
"We are thrilled to add Katie to our Members Relations Team in support of our expanding regional business sector. Her professional experience in sales development and customer service will complement the Greater Vancouver Chamber's core service offerings," said GVC President/CEO John McDonagh.
Article Source: Greater Vancouver Chamber of Commerce