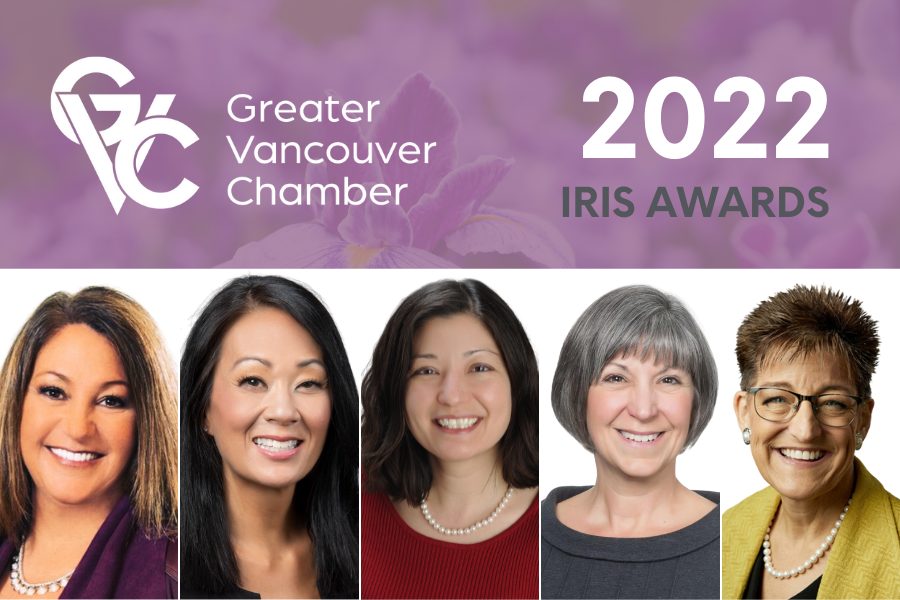 The Iris Awards successfully concluded this year's Women Who Mean Business Symposium, hosted by the Greater Vancouver Chamber. Over 225 local professionals virtually joined this leadership conference throughout the day, individually and through watch parties. This event, designed to champion professional men and women across the region, featured renowned speakers Lindsay Boccardo, Jacqueline Whitmore, and Ciara Pressler, who had engaging talks with attendees about personal branding and career management.
The participants also had the opportunity to interact and learn about leadership and the impact of giving back from high-level local professionals, including Founder & CEO of RISE Media Group, Kerri Altom; Founder and CEO of Zoom Info, Henry Schuck; Executive Director of Fourth Plain Forward, Paul Burgess; Co-Founder at Speak Technologies, Mei Wu-Fergus; and Vice President of Capacity Commercial, Tamara Fuller, who all joined in a panel discussion.
The Women Who Mean Business Symposium was presented by, LSW Architects and supported by additional sponsors, HAPO Community Credit Union, Salsbury & Co., Schwabe Williamson & Wyatt, Wellhaven Pet Health, Columbia Credit Union, ilani, Johnson Bixby, Columbia Machine Inc., The Columbian, NW Natural, and OnPoint Credit Union.
Learn more about the Women Who Mean Business Symposium and the Iris Awards at VancouverUSA.com/WomenInLeadership.
Article Source: Greater Vancouver Chamber of Commerce